Hi my name is Robert, Rob for short. I was born and bred in Jersey (the largest of the Channel Islands), lived there for 20 years and left in 1969 to travel around Europe. I now live and work in the Netherlands.
Rob's Page: here you can find a short story about my life and an introduction to my family.
Below a photo taken in Amsterdam, 1975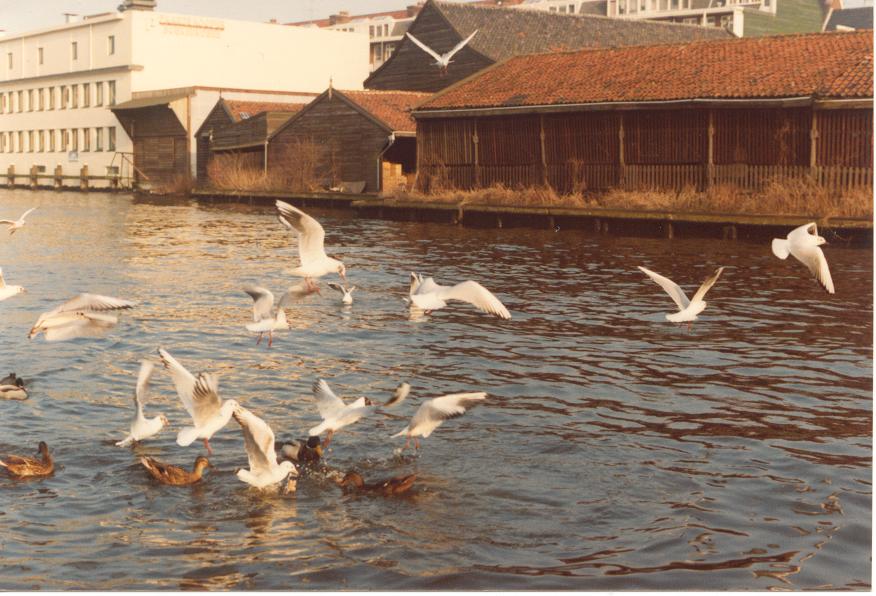 My hobbies are bird watching, collecting mint stamps & unc. banknotes depicting birds, traveling to new places (especially where rich in avifauna) and messing around with computers.
Jersey banknotes: is a webpage that depicts nearly all of the banknotes that are currently in circulation or have been in circulation on the island, dating back to 1840

Favorite Stuff:
Bird watching.
Collecting stamps depicting birds.
Collecting banknotes depicting birds.
Traveling to places rich in avifauna

I'd like to go birdwatching in Florida with a local birdwatcher.

Favorite TV Shows: British comedy
Favorite Movies: SF
Favorite Music: From the 1960's
Favorite Book: Dune
Favorite Food: Seafood & Oriental Food
People I Most Admire: Ghandi, Peter Scott & Bill Oddie